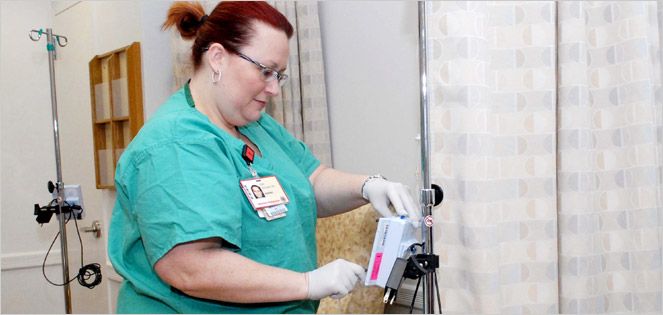 What types of treatment are used?
There are a number of diverse treatment modalities currently in use and under development for myeloma. The type of treatment prescribed for myeloma depends on the the characteristics of the myeloma, the types of side effects that are encountered, and the desired treatment schedule. The treatment is always personalized to the patient via consultation with the oncologist and other members of the multidisciplinary team, including radiation oncologists, stem cell transplant physicians, pharmacists, the research staff, orthopedists, and neurologists.
You may find that other people at the myeloma center are receiving different treatment than you. This will often be the case, since myeloma is a genetically heterogeneous disease and may take many different forms. If you have any questions about your treatment, please do not be afraid to ask your doctor or nurse about it. It often helps to take a close friend or relative to your appointments to listen and help ask questions about your treatment.
If some cases, no treatment is prescribed and a policy of active observation is undertaken. What this means is that the myeloma is checked periodically to monitor for disease stability or growth. For some people, no treatment is necessary for a prolonged period of time (months to years) if the disease is stable.
Some people find it reassuring to have another medical opinion to help decide about their treatment. The treatment team at the myeloma center would be happy to assist in finding another myeloma expert physician to provide a second opinion or to serve in the role of providing a second opinion to you if your treatment is at another facility.
Please click on the links to the left to read about particular treatment options in detail.