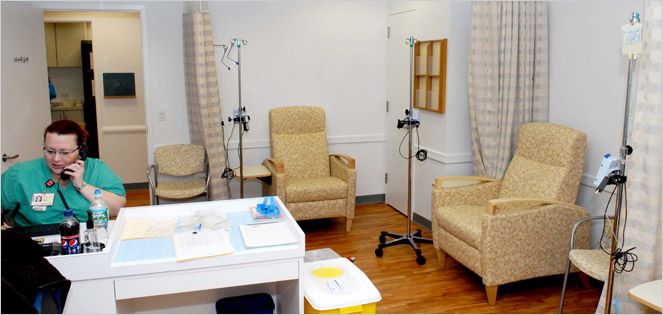 Initial appointments at the Weill Cornell Medicine Myeloma Center consist of reviewing your prior medical records and medical history, performing a physical exam, and working with you to develop a treatment plan for your disease. Expect the first visit to take 1–2 hours.
Fill out the New Patient Assessment form to the best of your ability prior to your appointment. You may either fax it to the office (212) 746-8961 or upload it to the Weill Cornell Connect patient portal. Weill Cornell Medicine, along with many other healthcare institutions, also utilize a software called Care Everywhere, which allows healthcare providers to securely access medical records from other organizations. Ask your current physician if they use this software and we may be able to access your records.
If you've received prior treatment, diagnosis, or tests elsewhere, please provide the following reports to review at your initial appointment:
All pathology reports
All radiology reports (PET/CT, MRI, CT, x-rays) – films are not needed
All prior oncology or hematology doctor notes
All recent laboratory (blood/urine test) reports
Chemotherapy flow sheets if you have received any chemotherapy treatment in the past
Any insurance referrals, if required by your company. These may be brought with you to your appointment.
Bone marrow biopsy slides if a biopsy has already been taken. The slides may be brought with you to your appointment. If these are unavailable, expect that a repeat bone marrow biopsy may be performed in order to reassess your disease status.
Lack of the information above may result in treatment delays or repeat testing.
At the Doctor's Office: What to Expect and Who You Will Meet