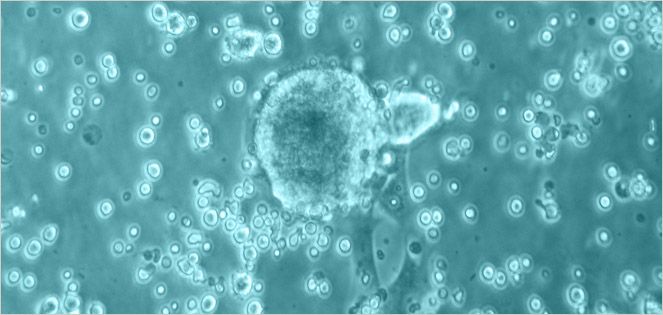 Chemotherapy is a type of treatment where drugs that target the division and other survival properties of cancerous cells are given in an effort to promote their destruction. There are several highly active chemotherapy regimens in use for the treatment of multiple myeloma today. These chemotherapy options each have specific targets of action and side effects. Thus, the optimal treatment choice depends on both the characteristics of the myeloma, the health and concurrent medical conditions of the patient, and the risk profile for side effects.
Common chemotherapeutic options for myeloma include:
Decadron
Also called dexamethasone. This drug is classified as a corticosteroid. The backbone of most myeloma regimens includes corticosteroids. Common side effects of corticosteroids include hyperglycemia, proximal muscle weakness, insomnia, mood changes, amongst others.
Pomalidomide
Also called Pomalyst. This drug is a derivative of thalidomide. It acts as an immunomodulator. The most common side effects include tiredness and weakness, constipation, shortness of breath, diarrhea, fever, back pain, and nausea. It has the possible side effect of lowering blood counts (neutropenia, thrombocytopenia, and anemia), venous thrombosis, and rash amongst others.
Panobinostat
Also called Farydak. This drug is a histone deacetylase inhibitor that is taken orally. It is indicated for the treatment of patients with multiple myeloma who have received at least two prior regimens, including bortezomib and an immunomodulatory agent. The most common side effects seen in studies of this drug were diarrhea, fatigue, nausea, peripheral edema, decreased appetite, pyrexia, and vomiting. The most common hematologic abnormalities seen with this medication are thrombocytopenia, lymphopenia, leukopenia, neutropenia, and anemia.
Thalidomide
Also called thalomid. This is a drug that was used in the 50s as a sleep aid and antiemetic and had the side effect of teratogenicity (birth defects). It was later re-introduced as a powerful anti-myeloma agent. Its potential side effects are somnolence, rash, constipation, thought slowing, amongst others.
Lenalidomide
Also called revlimid. This drug is an analog of thalidomide. It has the potential side effects of venous thrombosis, drop in blood counts (including neutropenia), rash, amongst others.
Velcade
Also called bortezomib. This medication needs to be administered intavenously. It has the potential side effects of peripheral neuropathy, thrombocytopenia, rash, asthenia (fatigue), amongst others.
Investigational Agents
You may be offered the opportunity to participate in a clinical trial involving new drugs or therapies for multiple myeloma that are not approved by the FDA. These therapies may be offered as front-line therapy or alternatively if there is failure to respond favorably to standard of care treatments. People who choose to enroll onto a clinical study are usually the first to receive these new drugs and are monitored very carefully by the myeloma physicians and research staff. Any person enrolling onto a clinical study will undergo a screening process to determine eligibility and will have extensive discussions with their physician before any therapy is given. Participation in clinical trials is completely voluntary and there is absolutely no obligation to enroll.
In addition to the above drugs, your doctor may tailor the chemotherapy to include other agents, such as melphalan, to enhance efficacy in myeloma elimination. The final choice of the chemotherapy is the results of ongoing discussion between the attending physician and the patient.