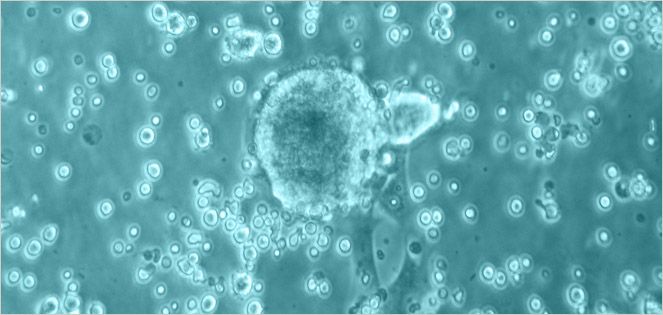 Chemotherapy is a type of treatment where drugs that target the division and other survival properties of cancerous cells are given in an effort to promote their destruction. There are several highly active chemotherapy regimens in use for the treatment of multiple myeloma today. These chemotherapy options each have specific targets of action and side effects. Thus, the optimal treatment choice depends on both the characteristics of the myeloma, the health and concurrent medical conditions of the patient, and the risk profile for side effects.
Chemotherapy regimens are typically combined with other treatment agents for the best results. Common chemotherapy options for myeloma include:
Cisplatin
Cisplatin is a platinum-containing chemotherapy agent used to treat many types of cancer, including myeloma. Cisplatin affects cellular components in the body that are harmful to the cancerous DNA and proteins. Side effects include joint pain, loss of balance, fatigue, hearing loss, seizures, swelling in the legs, muscle cramps, fever, hoarse throat, and unusual bruising.
Cyclophosphamide (Cytoxan)
Cytoxan is an oral chemotherapy drug that is considered an alkylating agent, which inhibits DNA and RNA synthesis, killing tumor cells. It can be used throughout the treatment course of multiple myeloma in combination with other drugs as a first-line therapy. Cytoxan can also be given through an IV in patients who have relapsed. Side effects may include low blood counts, hair loss, nausea, vomiting, loss of appetite, loss of fertility, and discoloration of the skin or nails.
Doxil (doxorubicin)
Doxil is a chemotherapy drug known as an anthracycline, which kills tumor cells by damaging their DNA. Doxil is given through an IV and is a reformulation of an older chemotherapy drug called doxorubicin (Adiamycin). Side effects may include weakness, tiredness, fever, nausea, vomiting, diarrhea, constipation, rash, and loss of appetite.
Melphalan (Alkeran)
Melphalan is an alkylating agent that inhibits DNA and RNA synthesis and has been used to treat multiple myeloma for many years. Melphalan is often given through an IV at a high dose to wipe out the cells in the bone marrow prior to a patient receiving an autologous stem cell transplant.
Bendamustine
Bendamustine is an alkylating agent given through an IV to disrupt the DNA and RNA of the cancer. Common side effects include low blood counts, fever, nausea, diarrhea, loss of appetite, cough, and rash.
Investigational Agents
Patients may have the opportunity to participate in clinical trials involving new drugs or therapies for multiple myeloma that are not yet approved by U.S. Food and Drug Administration (FDA). These therapies may be offered as front-line therapy or alternatively if there is failure to respond favorably to standard of care treatments. People who choose to enroll into a clinical study are usually the first to receive these new drugs and are monitored very carefully by the myeloma physicians and research staff. Any person enrolling into a clinical study will undergo a screening process to determine eligibility and will have extensive discussions with their physician before any therapy is given. Participation in clinical trials is completely voluntary and there is absolutely no obligation to enroll.
The final choice of treatment is the result of shared decision making and ongoing discussion between both the physician and the patient in order to find the best regimen for each individual based not only on side effects and disease progression, but for the patient's lifestyle as well.