December 14, 2018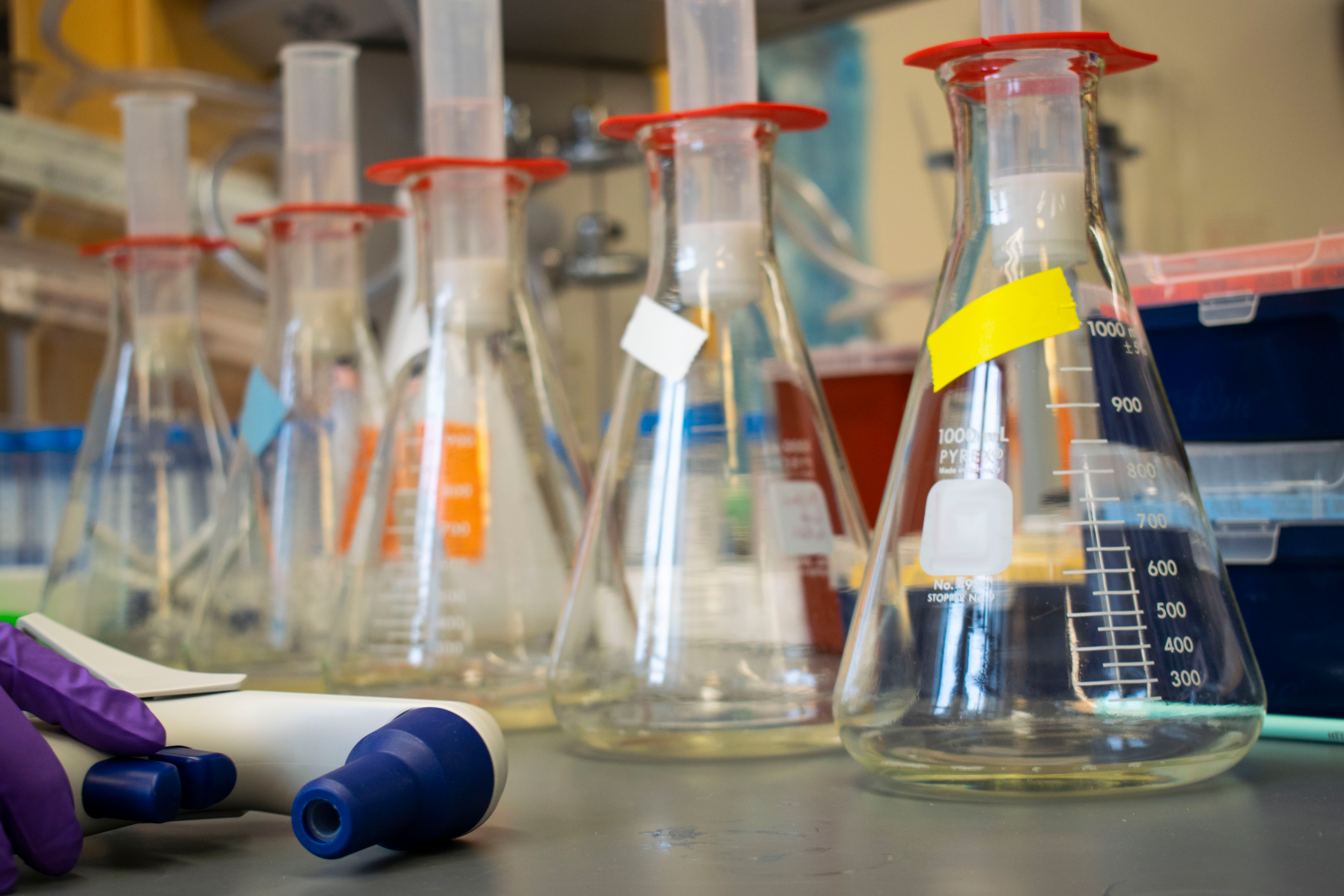 Each year, the American Society of Hematology (ASH) Annual Meeting and Exposition convenes over 25,000 clinicians and scientists from around the world to discuss the latest research into the treatment of blood diseases. This year's 60th Annual ASH Meeting brought exciting advancements with potential to improve care for people with myeloma, amyloidosis and other plasma cell disorders. 
Here are some research highlights from the meeting.
Emerging Treatment Technology: BiTEs
Almost all myeloma cells readily express an anti-B-cell maturation antigen (BCMA). New first-in-human research evaluated whether bi-specific T-cell engagers (BiTEs) engineered to recognize BCMA could be a safe and effective therapeutic agent for myeloma. The study demonstrated that this therapy was not only safe, but also had impressive rates of efficacy and MRD-negative status.
Our team's take
There is exciting potential to utilize BiTEs, as these off-the-shelf products can be universally engineered to form a direct link between the immune system's fighter T cells and tumor cells, as compared to chimeric antigen receptor (CAR) T-cell products requiring engineering based on each individual patient's cancer.
Source AMG 420, a FIH BCMA-BiTe in RRMM: promising activity and DLTs. Topp #1010. First-in-Human (FIH) Phase I Dose Escalation Study
Insight into Optimal Combination Therapy
Newly diagnosed, transplant-eligible patients are usually treated with three different agents (triplet combinations), often encompassing a proteasome inhibitor, an immunomodulating agent and corticosteroids. New research demonstrated that the best partner for carfilzomib (a proteasome inhibitor) is lenalidomide (an immunomodulator), rather than cyclophosphamide (an alkylating agent).
Our team's take
The treatment combination was well-tolerated. In the future, cyclophosphamide-containing inductions should be limited to a small subset of patients who require in-hospital care for kidney (renal) insufficiency and other nuanced health concerns. Watch for quadruplets (triplets plus monoclonal antibodies) as they make it through early evaluation trials.
Source 121 Carfilzomib-Lenalidomide-Dexamethasone (KRd) Induction-Autologous Transplant (ASCT)-Krd Consolidation Vs Krd 12 Cycles Vs Carfilzomib-Cyclophosphamide-Dexamethasone (KCd) Induction-ASCT-Kcd Consolidation: Analysis of the Randomized Forte Trial in Newly Diagnosed Multiple Myeloma (NDMM)
New Hope for the Transplant Ineligible
The combination of lenalidomide and dexamethasone plus daratumumab showed an outstanding progression-free survival (PFS) response, with a quarter of patients achieving minimal residual disease (MRD)-negative status, in which no myeloma cells remain in the body after treatment. Nearly half of this MRD-negative patient population was considered frail.
Our team's take
For newly diagnosed elderly patients who are ineligible for stem cell transplantation, adding daratumumab to this combination therapy is a very well-tolerated regimen, and will become the new standard of care. It is just a matter of time until we see an overall survival advantage.

Source  LBA-2 Phase 3 Randomized Study of Daratumumab Plus Lenalidomide and Dexamethasone (D-Rd) Versus Lenalidomide and Dexamethasone (Rd) in Patients with Newly Diagnosed Multiple Myeloma (NDMM) Ineligible for Transplant (MAIA) 
Newly-diagnosed myeloma patients who are not eligible for transplant are typically treated with a combination of lenalidomide (also known by its brand name, Revlimid) and dexamethasone (a corticosteroid). In the first prospective, randomized phase III trial designed for newly-diagnosed myeloma patients, researchers investigated the efficacy and feasibility of dose/schedule-adjusted lenalidomide-dexamethasone therapy followed by lenalidomide maintenance (Rd-R) versus continuous lenalidomide-dexamethasone (Rd) in elderly patients not eligible for transplant. The study demonstrated comparable progression-free survival (PFS) and overall survival (OS) outcomes. 
Our team's take
These results are in line with the Weill Cornell Myeloma Center's practice of continued treatment plus the antibiotic clarithromycin (Biaxin) with less steroid use until disease progression.
 Source 305 Efficacy and Feasibility of Dose/Schedule-Adjusted Rd-R Vs. Continuous Rd in Elderly and Intermediate-Fit Newly Diagnosed Multiple Myeloma (NDMM) Patients: RV-MM-PI-0752 Phase III Randomized Study
Novel Options for Relapsed/Refractory Patients
Selinexor is a novel, oral Selective Inhibitor of Nuclear Export (SINE) therapy. Research showed that selinexor works by inhibiting the way that the myeloma cell nucleus communicates with the rest of the cell, a mechanism of action that differs from that of other therapies. Inhibition of this cell trafficking of proteins can disrupt the myeloma cell's ability to survive.
Our team's take
This study demonstrated positive outcomes in a heavily pretreated patient population. We hope that selinexor will soon be approved by the Food and Drug Administration (FDA) and become readily available to more patients in need, serving as one more option for those who have already progressed on standard therapies. 
Source 598 Results of the Pivotal STORM Study (Part 2) in Penta-Refractory Multiple Myeloma (MM): Deep and Durable Responses with Oral Selinexor Plus Low Dose Dexamethasone in Patients with Penta Exposed and Triple Class-Refractory MM
When comparing the efficacy and safety of carfilzomib treatment once weekly versus twice weekly in patients with relapsed/refractory multiple myeloma, researchers found that modifying the treatment schedule can improve outcomes, regardless of age as a risk factor.
Our team's take
These results represent a practice-changing contribution to quality of life, as clinicians can now administer higher doses of treatment once per week and reduce patient visits to the clinic.
Source Once Weekly Versus Twice Weekly Carfilzomib Dosing in Patients with Relapsed and Refractory Multiple Myeloma (A.R.R.O.W.): Efficacy and Safety Analyzed By Age Group
Key Amyloidosis Finding
Cardiac disease is the most challenging complication of AL amyloidosis – the most common type of amyloidosis – as protein build-up occurs in a critical organ. Currently, there are no approaches to evaluate cardiac response to treatment. New research demonstrated that CAEL-101, a monoclonal antibody, may offer the opportunity to both monitor and treat patients due to its ability to find and eliminate the amyloid protein in the body. 
Our team's take
While the statistical significance of this study was sub-optimal, the Global Longitudinal Strain (GLS), may be a sensitive measure of functional cardiac impairment. This finding warrants further study in patients with AL amyloidosis.
Source Improvement in Global Longitudinal Strain (GLS) Correlates with NT-Probnp Response in Patients with Cardiac Amyloidosis Treated on a Phase 1b Study of Anti-Amyloid Mab Cael-101