March 11, 2019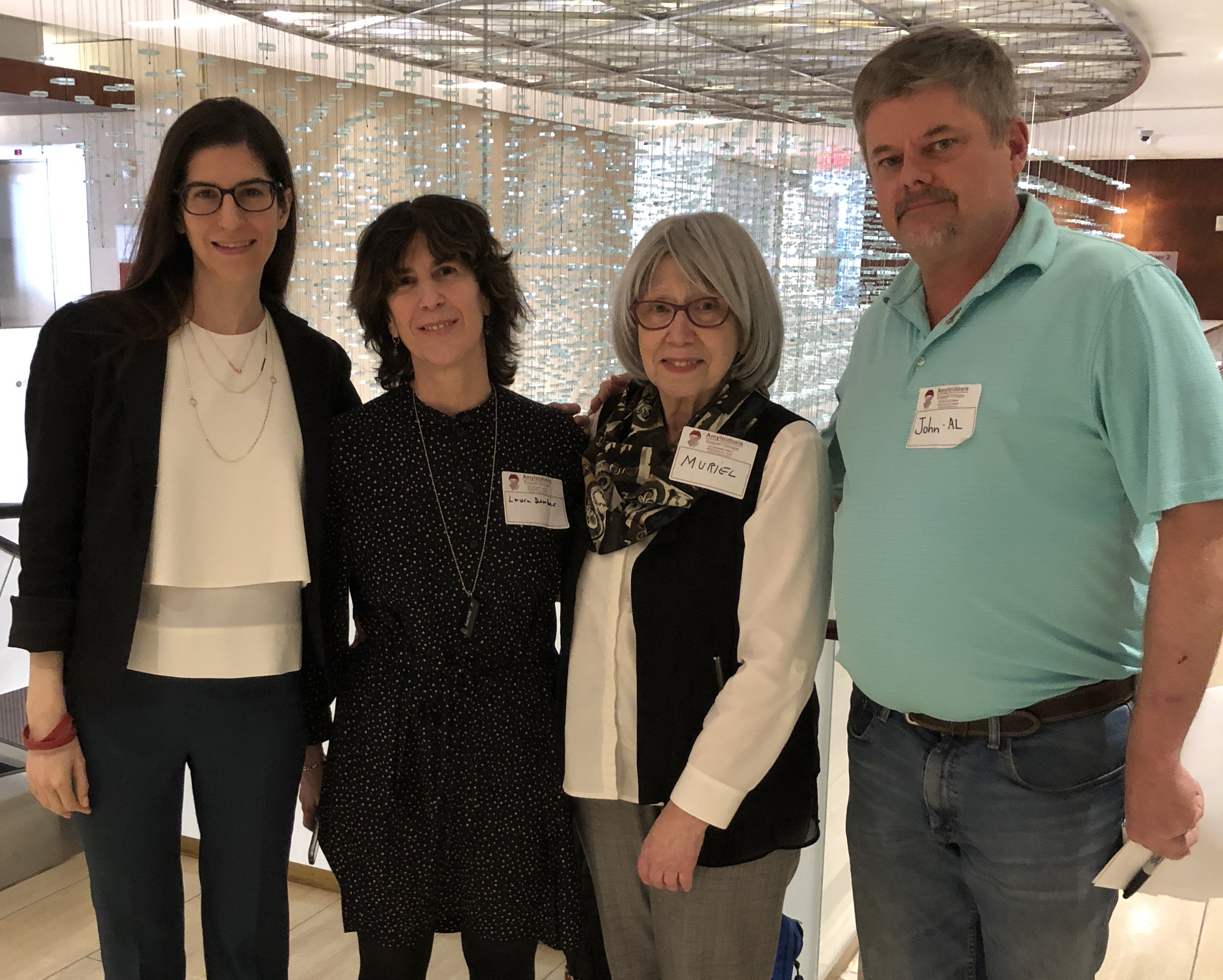 Amyloidosis is a rare disease characterized by a buildup of abnormal proteins called amyloids within organs like the heart, kidneys and liver. The Myeloma Center's Dr. Cara Rosenbaum specializes in the care and treatment of people with amyloidosis and is a long-time partner of the nationwide patient support and advocacy organization, Amyloidosis Support Groups, facilitiated by Muriel Finkel. 
The amyloidosis support group meeting took place on the Weill Cornell Medicine/NewYork-Presbyterian Hospital campus for the first time on March 9, 2019, with Dr. Rosenbaum as host. The meeting featured educational discussions from Dr. Rosenbaum, Memorial Sloan Kettering Cancer Center's Dr. Heather Landau, and University of Pennsylvania Perelman School of Medicine nephrologist Dr. Laura Dember.
We are proud to be a leading source of expert information and support for the amyloidosis community.