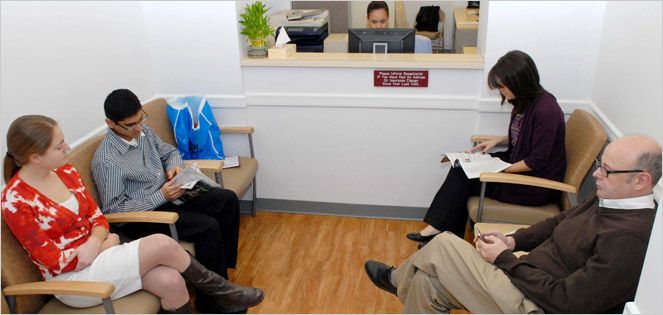 To make an appointment or to find out more about our myeloma program, please call: 646-962-2070. We hope to make your visit to the doctor's office as efficient and comfortable as we can. You will meet the following staff during your visit:
Attending Physicians
Each patient seen is under the care of a senior attending physician. The attending physician formulates a treatment strategy with you and ensures that the treatment is carried out in the best manner possible. The attending physician is also responsible for overseeing the work duties at the other staff in the myeloma practice.
Hematology/Oncology Fellow
Fellows are fully licensed, credentials physicians who are receiving special training in hematology and oncology. Fellows are engaged in the practice in order to train specifically in the care of myeloma patients and also to perform research to advance the field. The medical care provided by each fellow is delivered under the supervision of an attending physician.
Nurse Practitioners/Physician Assistant
These health care professionals have advanced education and certification in New York State. NPs and PAs can perform a physical examination, order diagnostic tests; make referrals to other health care professionals and can prescribe medication. In addition, NPs and PAs are experts in helping you to manage any symptoms that you may experience from your disease and/or your treatments. They teach you about the specific treatment that you are getting, and will work with you other health care professionals (for example, cardiologist) so that there is good communication and will decrease the chances that your medications will interact, causing you problems. Each NP and PA works closely with an attending physician.
Research Nurses
These are registered nurses who work with the doctor who is conducting a clinical trial (research study) in which you may be participating. The research nurses are experts in the details of the research study, the medications that you may be taking and their side effects, and your treatment schedule. The research nurses will explain everything about the research study and they are an excellent source of information for you and your family about new treatments. Please feel free to ask the research nurse with whom you are working, anything about your treatment or any medical problems that you feel that you may be having whether or not it's related to the research study.
Infusion Area Nurses
These are registered nurses who have been specially educated to administer chemotherapy, blood products and other intravenous treatments. They are able to teach you about the treatments that you are receiving and to explain the possible side effects of treatments.
Medical Secretary
Each attending physician has an administrative assistant who answers your telephone calls, sets up your appointments and takes care of the forms that you may need to have completed. The secretary must keep your medical file up to date and also communicates with the other doctors and hospital that are involved in your care and treatment. Sometimes, the secretary must also take care of setting up conferences and meetings for the doctor to attend. If you are put on hold when you call, please understand that the secretary is busy with someone else. Please be patient. If you need a form to be filled out, please fill out as much as you can before giving it to the secretary. Also, leave enough time for the form to be properly filled out. If you need to have the appointment pre-certified, please let the secretary know who will be doing the pre-certification. Don't forget to bring the referral form your primary care provider.
Medical Technicians
These are people who have been certified to take and record your height and weight, temperature, pulse, blood pressure, assist in medical procedures, and perform phlebotomy.
Billing Clerks
These are the people who work with your insurance companies so that your visits and/or treatments here will be paid. The billing people are experts in medical billing and payment and if you have any question regarding your bill or your coverage, please feel free to meet with one of them. They will also know about the need for pre-authorization for any testing that the doctor might order for you.
Pharmacists
There are pharmacists who are specially trained to compound and dispense medications that are used to treat cancer. These medications must be prepared under very exact conditions and doses must be very carefully calculated. The pharmacist will be a resource to the entire medical team regarded side effects, drug interactions and proper dosage and administration. The pharmacist will be able to provide education for you and your family about the medications that you are taking.